Board Of Directors
Rajshree Pathy
Promoter/Chairperson (DIN: 00001614)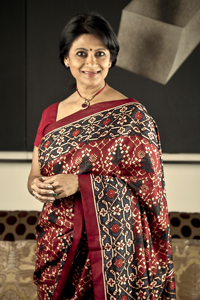 She was the first woman President of Indian Sugar Mills Association (ISMA) (2004-2005). She was the President of the South Indian Sugar Mills Association (SISMA), (1995-1997) & (2007-2009), the premier association of sugar factories in South India. She has contributed to the sugar industry's growth and government policies by being part of the Confederation of Indian Industry. As the Vice Chairperson of the National Committee on Sugar, she has pushed for wide sweeping reforms in the heavily controlled industry.
A commerce graduate and an alumnus of the Owner President Management Programme of the Harvard University, USA. Her dynamic role in industry has been recognized in her selection as one of the hundred "Global Leaders for Tomorrow" for 1996 by the World Economic Forum, Geneva. She was awarded the Eisenhower fellowship in 2000.
She has been conferred with Padmashri Award in the field of Trade and Industry by the Government of India in the year 2013.
Under her leadership, the Rajshree group of companies has grown to include Travel, Natural Health Care, biotechnology and education in the field of visual art and design.
R. Varadarajan
Wholetime Director (DIN:0001738)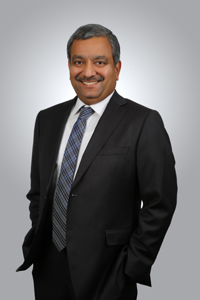 He has been associated with RSCL since its inception in 1987. With a Master's Degree in Business Management and a Master's Degree in English Literature, he has spearheaded the project team in Rajshree Sugars & Chemicals Limited progressing from sugar to alcohol, from organic fertilizer to cogeneration of power and bio-products.
He has vast experience in coordinating and managing diverse activities to execute Greenfield projects, from strategic and financial planning to technical and commercial operations. He has played a key role in the acquisition of sugar factories and integrating management cultures and operations. Under his dynamic leadership RSCL became the first integrated sugar complex in India to be certified as an ISO 9001: 2000 company for all its products ranging from sugar, alcohol, power, organic manure and bio-products and the first sugar company in India to register a co-generation power plant as a Clean Development Mechanism with the UNFCCC and trade in Carbon Credits.
He has extensive global experience in conducting ground studies to assess economic and commercial potential of agro-businesses.
He is an active member of industry associations both at the state and national levels.
He has had a brief stint as Head, Faculty of Management Studies of the PSG College of Arts & Science, Coimbatore where he had undertaken a special assignment in designing and implementing a three year undergraduate management programme to groom future Chief Executive Officers of Family Owned Businesses.
With a keen interest in education he is on the Governing Board, Academic Councils and Boards of Studies of several colleges and management institutes.
Dr. P. Suruli Narayanasami
Non-Independent, Non-Executive Director (DIN:01468527)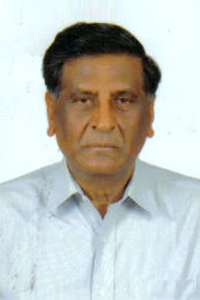 Completed his doctorate in Engineering (Ph. D) from Michigan State University, USA. He is a civil and structural engineer with interests in software development and fund management and Automotive Industry. He worked for Ford Motor Company in USA for 36 years in various management positions. He was in charge of CAE (Computer Aided Engineering) which reduced lead time of 72 months and 500 prototypes to 30 months with less number of Proto types.
Sheilendra Bhansali
Independent Director (DIN 00595312)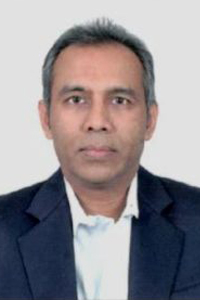 Mr. Sheilendra Bhansali, born on 4th July 1965, graduated in Commerce from the PSG College of Arts and Science in 1985 and qualified as a Chartered Accountant in 1987. He is a partner of M/s.KUMBHAT & CO., Chartered Accountants, with offices at Chennai, Coimbatore, Bangalore and Mumbai.
Mr.Sheilendra specializes in internal audits, management consulting and financial planning.
He is a frequent speaker at various educational institutions on topics related to financial planning.
He is also a Trustee of the Ajit Singhvi Education and Training Trust.
A past member of Coimbatore Metropolitan Round Table 62, he is currently a member of the Rotary Club of Coimbatore Metropolis and 41rs Club No.162.
K.Ilango
Independent Director (DIN: 00124115)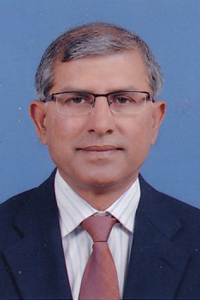 Mr.K.Ilango is the Managing Director of RSM Autokast Ltd., Coimbatore which manufactures Auto Components. He was recognized as an outstanding Alumni by PSG Charities in the year 2010. He graduated in Bachelor of Engineering from Government College of Technology in 1985.
He was the Chairman of CII Coimbatore Zone for the year 2014-15. He was also the Founder President of TiE, Coimbatore Chapter.
He was the President of CODISSIA (The Coimbatore District Small Industries Association) for the period 2008-10. He is a member of the Governing Council of CODISSIA Intec Technology Centre and Director of CODISSIA Industrial Park Ltd.
He was the National President of Round Table India (2001-02) as well as the Chairman of the Asia Pacific Region of Round Table International (2002-03) and World Council of Service Clubs (WOCO). He is at present a Trustee and Chairman of the Round Table India Foundation.
Mr.Ilango was the Chairman of the Board of Governors of Government College of Technology, Coimbatore (2010 – 2016).
Mr.Ilango was the Secretary of the Tamil Nadu Electricity Consumers Association (TECA) and Past President of Coimbatore District Table Tennis Association.
S. Vasudevan
Independent Director (DIN: 01567080)
Mr.S.Vasudevan, is having professional experience of 40 years and his brief profile is as below:
1988 – 1993: Was part of the core team of professionals that launched the property development business of Sanmar Group
1993 – 2005: Joined the Senior management team of A.C.Muthiah-SPIC Group. Started the Property development business – MAC Property Development Limited – Developed the first commerce park (a group of commercial buildings) in Chennai.
As Managing Director of the Group company, SICAL Logistics, developed the Container Freight Station (CFS) and Coal handling facility at Ennore.
2006: Was responsible for the launch of the IT / ITES SEZ of DLF Group in Chennai, as Chief Executive (Southern Region)
2007 – 2018: Started the first integrated township project (Developer: RGE Constructions and Development Private Limited), closer to Chennai City, as part of assignment as Director (Operations) with Embassy Group
As a Chartered Accountant, was responsible for fund raising and Restructuring of debts in all the assignments.
S.Krishnaswami
Independent Director (DIN: 08530320)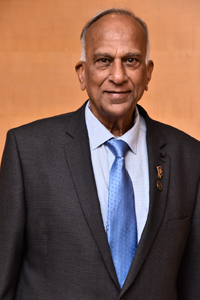 EDUCATION: MA (Economics) MA (English) MA (NDP), PG Dip (NYS), DSM, MA (Vaishnavism), M.Phil. (Vaishnavism), MBA.
EMPLOYEMENT: Wholetime Director, SICAL (South India Corporation Agencies Limited) during December 1994 – December 1999.
Joined Tubes and Malleables Ltd in 1963 and was its General Manager until 1994 when inducted as Wholetime Director, SICAL. Tubes and Malleable Limited later merged with SICAL.
Served as Director (Marketing), Swastik Pipes Ltd, Delhi until 2003; between 2003 and 2006 was Group President
Vijay Group of Companies, Bangalore; from 2008 to 2018 was President, Unicorn Scaffolding (P) Ltd, Delhi and its group companies.
SERVICE ACTIVITIES
Was Managing Trustee of Coimbatore Yoga Centre affiliated to Bihar School of Yoga (BSY), Munger, Bihar.
Rotary International:
Joined Rotary in 1967 and became District Governor 1989–1990. Presently a member of the Rotary Club of Madras and doing several world community service projects in India and abroad. Have attended 29 Rotary Conventions annually in many cities in USA, Canada, Europe, Australia, UK, Japan and in cities in Asia such as Singapore, Bangkok and Seoul. Was a GSE (Group Study Exchange) Team Leader to Denmark in 1986 and through contacts with Rotarians there obtained over one million doses of polio and measles vaccines to be administered to infants below 5 years of age within Rotary District 320. Also through contacts with Japanese Rotarians was able to obtain over one million doses of polio vaccines in 1985.
Currently – Advisor, Srivalli Varadaraj Matric Higher Secondary School, Varadaraj Nagar, Theni District.
SPORTS: Keen sportsman in cricket and badminton. Cricket: Represented school and colleges and was Captain of Presidency College Cricket Team, Madras and later Stanes Cricket Team, Coimbatore.
Badminton: Coimbatore District Badminton Doubles Champion and Tamil Nadu State Veteran Doubles Badminton champion.